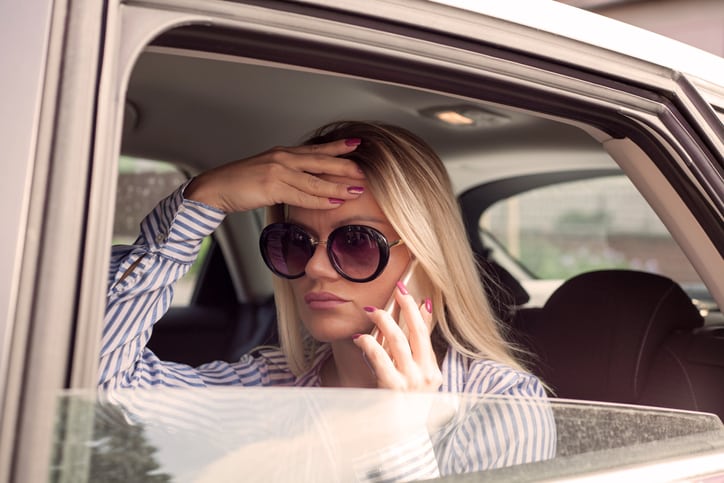 What To Do If You're A Victim Of An Uber Accident
Massive ride-sharing service Uber is relied on by people around the clock. Do you know what to do if you're a victim in an Uber accident? You should contact a Brooklyn car accident lawyer immediately to ensure someone is protecting your legal rights and best interests.
According to Uber as of December 2018, 3.9 million drivers were driving to complete 14 million trips daily. Their network of ride-share mobility infiltrated the world – 63 countries and over 700 cities to count. As the number of Uber ride-sharing trips increases, so does the probability of an Uber-accident.
When a car crash takes place, someone is typically found to be at fault. It's generally not cut and dry. Many things go into determining the party found to be at fault. Photos and accounts of the incident are critically helpful to have for a case. Send pictures of the accident and sustained injuries to your Brooklyn Uber Accident Lawyer.
As far as compensation goes, the state requires drivers to carry automobile insurance, and it comes into play here. In addition to a driver's insurance policy, Uber provides protection covering its service.
On March 1, 2019, the Uber newsroom released information concerning their ride-sharing policy for driver insurance. They state all drivers are insured under their group ride-sharing insurance while performing Uber business and connected to the internal Digital Network. The ride-sharing group insurance applies to all Uber pre-arranged trips, for the driver and rider occupants. There isn't any question as to if Uber trips cover occupants under insurance, it does.
What To Do If You're A Victim Of An Uber Accident
Immediately call the police. It doesn't matter how small the accident.
Make sure you take pictures and videos of the accident.
Take a snapshot of the Uber app and yourself at the scene of the accident. This will prove you were in the car at the time of the crash.
Make sure you get the driver's license and insurance information.
Make a note of the weather, road conditions, and even skid marks.
If there are witnesses, ask them for their name, phone number, and anything else which would help with the case.
Seek medical attention as soon as possible. Never turn it down. Often, car accident victims turn down medical care only to learn later that they, were injured. Doing so may deter the validity and legitimacy of any pain and suffering you're claiming in the future.
It's crucial to note that you should never sign anything from any insurance company before consulting a car accident lawyer.
When evaluating a ride-share accident, the most challenging aspect in the case is determining who is liable..
Uber is un-like traditional transportation companies because their drivers are independent contractors, not business employees. Having independent contractors for the driving force carries an entirely different set of rules. Due to this difference, Uber may or may not be held liable in a car accident occurring during a pre-arranged trip.
A Brooklyn car accident lawyer can help you to sort through the various legal matters and specifics. They will help you move forward with the appropriate actions while taking care of the legal process.
If you're an injured victim of an Uber accident, contact an experienced Brooklyn car accident lawyer.
Contact the Law Office of Nicholas E. Tzaneteas in New York. They specialize in Uber-related accidents. Call 718-285-9955, email nick@ntzlaw.com or click here for the contact form.